Hey you its been a minute
I am so ecstatic about writing this piece today because it is the first time introducing my locs to the blog. Yippee
Since I started intentionally (emphasis on intentionally) caring for my hair, I have attached quite a big deal to it. I tell people every time the opportunity presents itself that I could manage a dress or an outfit or a shoe but never my hairstyle. I just have this "weird" theory that your hair is your face, you can go wrong with your clothes but not your hair. Feel me?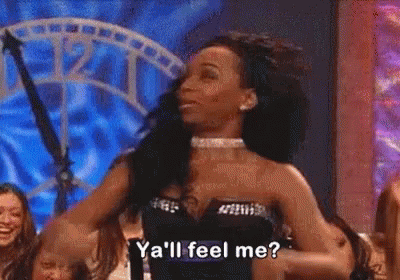 And then I locked my hair and it was another level of intentional care. Naah! I held the loc journey to my chest, it seemed like I had birthed something (I low key did sha). I didn't care how much coins I was spending to buy hair products, I wanted my hair to be perfect (but e shock me).
It's been over 2 months since I marked my first-year locversary, so, I have decided to share a few things I realized (or didn't realize) after taking the big step to lock my hair. I am hoping this gives someone a little bit of needed information before making decisions.
Firstly, RESEARCH! RESEARCH! RESEARCH! Immediately the idea or the "emotion" of locking your hair touches your heart, the first and most important thing you want to do is stalk the internet, any social platform alive on whatever information there is to know about locking your hair. My dumb self went from locking my hair and then looking for information on the things I needed to do. Trust me when I say, you don't want to be like me because as I write this my chest is still tight from the silly mistakes I could have avoided.
My first mistake was NOT DECIDING THE SIZE OF LOCS I WANTED. So, when I was locking my hair the first time, I wasn't sure about the size of locs I wanted (actually let me not lie, I didn't even know I was supposed to think about the size) all I knew was I didn't want them to be tiny. It was only later on, I realized that I wanted my locs to be big, but sadly for me that couldn't be possible since I already had my locs parted in medium/small sizes. This is a rookie mistake you don't want to make so you don't feel bad later. Luckily, I have got very dense hair and this has allowed some of my locs to mature into fairly big size.
The second mistake I made was NOT DEFINING MY PARTS. If I was trying to cut myself some slack then this wasn't entirely my fault. You would think the loctician would be smart enough to part my hair in a defined way but my brothers and sisters, it was the devil that showed up. See pictures below (tears).
I guess the grieve mistake here which is probably one of the most important things to consider is the loctician you intend to use. You need to investigate on how good he/she is, how informed they are in regards to locs generally because they can also help offer you specific advice on say good products to use or even the kind of locking method that suits your hair type. Which brings me to the third mistake I made.
Lastly, NOT DECIDING A SUITABLE LOCKING METHOD AT THE EARLY STAGE. It is quite important to understand and make an informed decision on what locking method you want while starting your locs. There are different methods (to my knowledge) which are interlocking, palm rolling and two-strand twist or a box braid. Was I aware of all these before locking my hair? Nope. Of course, I choose poorly by interlocking my hair which I didn't appreciate later on (not to say that this is a bad locking method, I just didn't like the turn out with my hair). This is something you want to research and be sure about before deciding on it.
Regardless of all these mistakes, I am still very much in love with my hair and it just gives my locs character. Every strand isn't perfect but I'm learning to appreciate them.
Until next time, stay positive and have a prosperous new year