I'm sure you clicked on this blog post thinking "really? I need to read this gist".
Well ladies and gents without any further ado, get your popcorn and let's get into it.
So, a friend's relationship recently ended in tears (the horrors of dating) and to get over the hurt, he decided to throw himself a "welcome back to the streets" party. Personally I thought that was a brilliant idea and was pretty gassed for the party, besides, I was also looking forward to experiencing my first party in the UK (let me save you the time, I suck as a party guest. I don't know what my socially awkward self was thinking but… I digress).
This faithful Saturday I woke up with the party vibe however, in another world I wasn't ready because why did I think I could wear this for a party
Now, the party begins late in the evening, while everyone seemed to be having a great night I sat at the corner of the room scrolling through twitter when the smell of chocolate cake or so I thought started to fill the room, I looked up from my screen and saw a foil tray going around. In the tray were cube-like shapes of brownies (and y'all know it isn't regular brownies if you are at a party) for a quick moment I contemplated whether or not I wanted in on it before the tray gets to me but something in my head kept going off "BE SPONTANEOUS, LIVE A LITTLE" so there I was munching on two cubes of the brownies, the tray went round a second time and I helped myself to another two (who did I think I was?)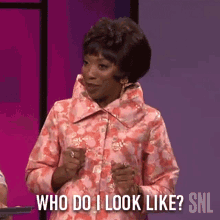 Couple of hours and 'forgotten I had brownies' later, I started to feel really hungry. A friend and I went over to the kitchen to serve ourselves a plate and while she was serving hers, we were having a laugh about something that happened during the party when for some strange reasons her laughter became really hard that she couldn't hold the spoon properly and all I was thinking was "this babe is already high" and that was making me shit myself with more laughter, I just couldn't stop laughing. It was only minutes later I realized that my ass was the one getting high.
With this realization, my first instinct was to freak out but I also wanted to stay conscious of what was happening to my body and my reaction to it. Very quickly everything for me felt in the air, it seemed like I was in a pool with the water gliding down my back. Then it started to feel liberating, ease, I wasn't overthinking how I was feeling, I danced freely to Toast by Koffee and I could say that was one of the best time I've really enjoyed myself. Dare I say being high brought out my alter ego and I loved that for me.
However shortly after, everything began to look wishy-washy (almost like I had unlocked a new level) I couldn't see my fingers clearly again, my tongue felt numb and it seemed like everyone was in my space at the same time breathing down my neck. In that moment, I came to the conclusion that I would rather chew jeans than wake up the next morning with an embarrassing video of me acting a complete fool. And it was a wrap for me at the party.
Yet, of all the crazy thing that happened that night the most intriguing of them was when I went to the bathroom to wash my face (by the way my eyes were so red that it felt like a thousand pins were in there when I blinked) and as I stood in front of the mirror, I had an out of body experience where I could see all my personality come out as an entity, like I was playing different characters. Unarguably one of the wildest time of my life.  
Although, I would have loved that once I woke up the next morning I wouldn't feel the effect again because I still felt lightheaded and by this point, I was over it.
Would I do this again? 100%! (But definitely at a place with people I trust). I absolutely want to meet my alter ego again and maybe tear a leaflet from her books.
Have you ever tried brownies or gotten high period, how was your first time?