One thing I genuinely love to do is laughing. I get constantly in awe of the concept of laughter. The kinds that stir up from the depth of your belly, filling up your lungs, reaching the point where you begin to lose your breaths but you can't stop laughing because it's contained with so much joy your heart swells and you trust it to keep you alive; those ones so strong that you give yourself willingly to it, so powerful your bones turn fluid, you're incapable of doing anything but just laugh. These peals of laughter are one of my favourite things in life, gracefully my brain does me a solid favour and never makes me forget those moments maybe because in the thoughts of these best laughs I always have pieces of gleeful laughs or a warm smile and boy do I love that feeling in itself.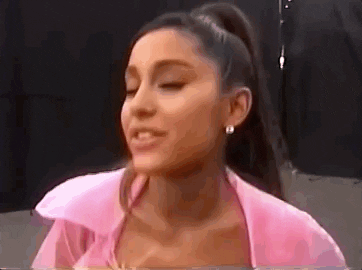 One of my 'those-kind-of-laughter' was with Martins. We had only just met on our way to Rivers State for our National Youth Service, we sat next to each other on the bus and we clicked in a second. I am not one to get friendly so quickly, I can be really socially awkward if I say so myself, although, I do enjoy a good conversation with people who are able to set a good tone around themselves and in extension me. Unlike myself, Martins came off socially comfortable, he became a friend quicker than he was a stranger. We spoke about many things especially what life would be like in Rivers, he shared gists he had heard about the state some I thought were fabricated but enough to toughen up my already determined decision to leave the state once camp was over. He did most of the talking until I spoke about my love for albinos and just like everyone else I share this sentiment with, he had a confused expression on his face but unlike everyone else it was the most ridiculous one I had seen, it cracked me up real bad that my laughs began to get a little louder and at the moment he chipped in how there is a family in his neighbourhood that are all albinos which they called "Ile Oyinbo" he didn't seem to rate them and in his words "how would be I talking and an afin (albino) would be putting his mouth". It was the most ridiculously stupid thing I had ever heard, I laughed so loud, so deep, so ugly I was weak. My self-consciousness was out the window, I didn't care what the other people in the bus were thinking, didn't care that I had balled my eyes 24 hours ago because I was terrified of going miles away from home to the South-South of Nigeria. I just laughed.
That moment, that laugh is one of the best laughs I have had in my 24 years of living, I had so many little laughs and smiles reliving the moment as I write this; but regret is also one I feel, I do regret not sharing this feeling with Martins when we both could reminisce in that time together. I wish he knew he became a comfortable space in the "chaos" that was Rivers camp and how that laugh still brings the warmth of joy to me three years on. I really do hope he is resting well peacefully and having loads of beautiful laughter and he is aware that I am grateful for him.
You might also like